Authentic Acting for the Camera – Working with film/TV Scenes.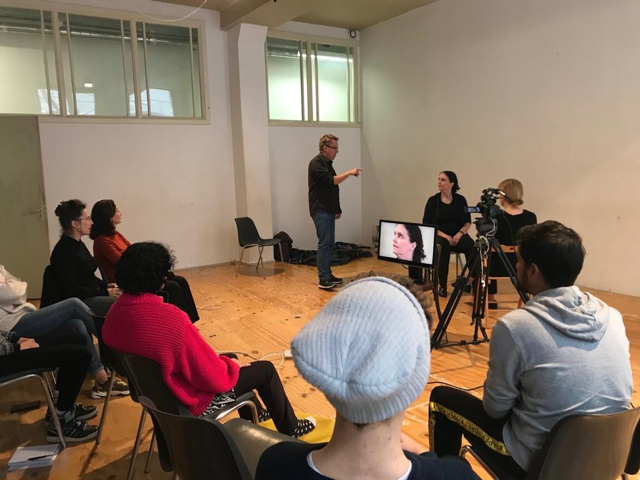 Day 1,
After a short theoretical introduction over the method we will work with relaxation exercises to create a strong awareness of the tensions in the body, tics and physical habits and learn how to let go of them when needed.
After having experienced the power of body awareness you will learn how to direct your attention (focus) on specific things in a scene, or on the listening to the other character.
The result of this is to in any given situation create presence, and thus deliver text and movement totally authentic and believable.
At the end of day 1 we will to work with these skills in short scenes (situations).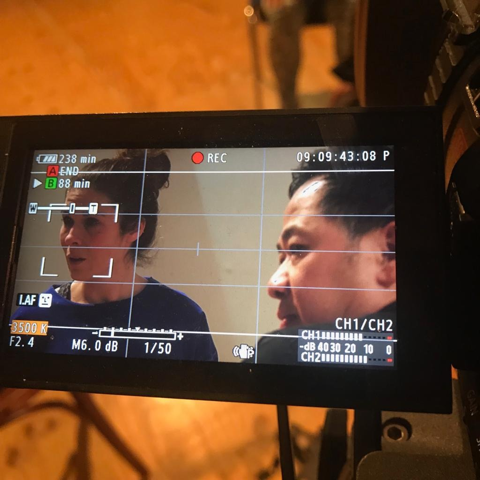 Day 2,
After a short recap from day 1 you will work with exercises to learn to access and deliver strong and authentic emotions within a short time of preparation.
We will continue the day by exploring the physicality of the characters in the scene; movements, body language, energy, voice…
All this based you your preparation and analysis of the scene (situation and the character).
All work is practical and hands on, on the floor. We will not spend time of analyzing in the workshop.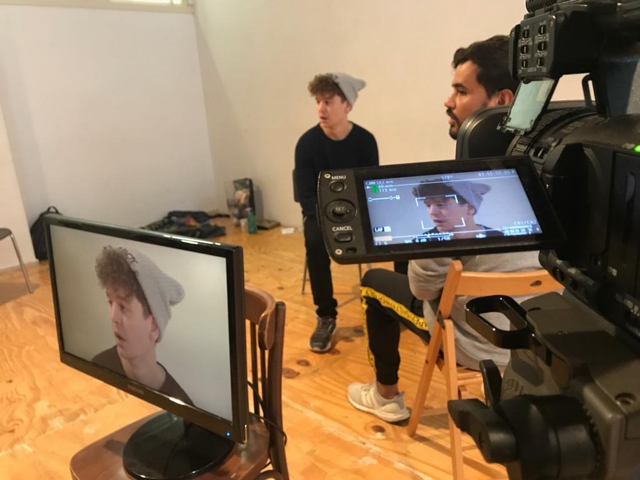 Day 3,
Shooting day.
We will work with the scenes in front of camera.
SCENES WILL BE FILMED WITH A PRO CAMERA
In the afternoon we will begin to work in front of the camera.
NOTE; Manouk van der Meulen will be there to support and give advises on the Sunday.
Manouk has more than 50 film and TV credits and 40 years of experience working as an actress.

Dates: 13, 14, 15 March. (3 full days)
Time: 10:00 – 17:00
Venue: Marci Panis
Marcusstraat, Amsterdam, Netherlands
Cost: € 340.00 (+VAT) Limited to 10 participants.
+ ALL YOUR FILMED SCENES / MATERIAL WILL BE SENT TO YOU FOR SHOWREEL.
To apply for a place in the masterclass please go to form: https://form.jotform.com/200313137014335
Some acting experience or previous acting training is required to participate.
2 weeks before the workshop you will receive a scene and the name of your scene partner.
Any questions, please don't hesitate to contact me by email, phone or WhatsApp.
PAYMENT AND SIGN UP FEE:
WHEN YOU HAVE A PLACE IN THE MASTERCLASS YOU WILL BE ASKED TO PAY DEPOSIT OR FULL AMOUNT TO SECURE THE SPOT.
DEPOSIT OR PAYMENT WILL BE REFUND, OR MOVED TO NEXT CHOSEN WORKSHOP BY PRESENTING CONTRACT ON ASSIGNMENTS AS AN ACTOR ON THE SAME DATE AS THE MASTERCLASS. OR ILLNES (WITH MEDICAL CERTIFICATE).
More information and testimonials: www.refocusmethod.com
Best Regards, Tony
email: tony@refocusmethod.com
Ph +46 (0) 72 554 77 11